Watch Freaky Friday
---
"Mondays are manic. Wednesdays are wild. And Fridays are about to get a little freaky."
Freaky Friday is a wonderful movie that talks a whole lot about the importance of love in a family and how one should love each other as Mother and daughter. Freaky Friday stars Jamie Lee Curtis and the wondeful actress, Lindsay Lohan in a spine-tingling story with gigantic twists. Freaky Friday showcases the story of Anna who lives the life of a rockstar in her school band. She struggles deeply in trying to overcome her Mother's over conspicuous ways of ruining her life. Her Mother, Tess, nags her constantly. As they decide to have a family dinner in a local Chinese restaurant, they have a fight and several employees notice. A Chinese woman decides to try and bring the two together by giving them a special fortune cookie. The cookie causes both Tess and Anna to switch places the following morning. They end up having to deal with an ordinary life while still being in each others bodies.
The movie is quite interesting because of the fact that they learn about each other and how they both experience immense difficulties in their lives. Tess learns that her life is not all that easy. Anna discovers that her Mom's life is not easy to deal with either. It definitely is tough and hard on the both of them. After they both learn about the difficulties in each others lives, they break the cookie fortune spell. The spell is only broken once they find love and forgiveness within each other.
Freaky Friday is a movie for all children, teens, and adults to watch. The movie takes on a new level of creativity and takes the common story of parents fighting with children to a whole new level. Freaky Friday is a movie of love, mercy, and coming back together with those that you really love. If you want a movie to teach you life lessons on the importance of family, then Freaky Friday is a movie worth watching.
|
2003
|
1 hr 37 min
|

/

10
Cast

Studio

Director

Mark Waters (VIII), Mark Waters

Language

English
SUBSCRIPTION
RENT / BUY
CABLE
Freaky Friday News
Lindsay Lohan May Soon Play Elizabeth Taylor
January 10, 2012 @ 11:39 am PST
|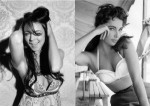 Well, file this under "Hey, it could happen . . . and holy crap, it actually might!" If Lifetime execs have their way, former troubled child star Lindsay Lohan could end up playing iconic Old Hollywood actress Elizabeth Taylor in the upcoming made-for-cable biopic "Elizabeth & Richard: A Love Story."
Read More

Mean Girls star Lindsay Lohan accused of battery at Betty Ford Clinic
December 22, 2010 @ 5:48 pm PST
|
Lindsay Lohan, star of the teen movie Mean Girls, may only be twenty four years of age, but has gone through her fair share of celebrity controversy and trouble, much of it related to drinking and drugs.
Lohan has now hit the headlines again, after being accused of battery.
Earlier this year Lindsay, who also starred in movies such as Freaky Friday and Herbie: Fully Loaded, was ordered back to rehab, and checked into the Betty Ford Clinic on a live-in basis.
Read More

Do-Over! Playboy Wants Second Shot At Lindsay Lohan Nudes
November 04, 2011 @ 7:00 am PST
|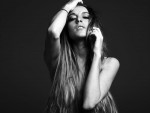 Chalk up one more Lindsay Lohan endeavor that has clearly not worked out as she'd probably hoped. Lohan was reportedly told that the Playboy executives wanted to go another direction with her recent $1 million dollar shoot so they asked her to come back for a second time.
Read More

Lindsay Lohan busted for partying at Betty Ford Clinic
December 21, 2010 @ 7:25 am PST
|
Lindsay Lohan was allegedly to have been in the sauce again a week ago. Remember how she was moved, because she was being stalked and the staff at Betty Ford worried over her safety? Yeah, that might have been a cover to deflect what was really going on at the clinic and why she was being moved.
The media outlets are fighting over this story, more like if she did or didn't get in trouble.
Read More


Watch Freaky Friday Trailer

Freaky Friday (2003) Trailer - Lindsay Lohan|1:16

Watch Freaky Friday Online - Watch online anytime anywhere: Stream, Download, Buy, Rent
Freaky Friday is currently available to watch and stream, download, buy, rent on demand at Amazon Prime, HBO NOW, Amazon, Vudu, Google Play, FandangoNow, YouTube VOD, iTunes online.