Watch Sin City
---
"Walk down the right back alley in Sin City and you can find anything..."
Sin City is a big screen adaptation of the often-schizophrenic graphic novel series of the same name by renowned artist and writer Frank Miller. Directed by Robert Rodriguez, it follows the bleak tales of violence, corruption and death that go on in the depths of Basin City, showing that no vice exists in a vacuum, and that the ripple effects of filth can create completely different stories.
The film follows 3 of the Sin City storylines, The Hard Goodbye, The Big Fat Kill and That Yellow Bastard. To add to the flow and the crazed feel, all three tales are intercut, like chapters of a novel that tells you part of one story, then part of another. The timeline is nearly incomprehensible, but can be figured out by the end of the film.
We open up with The Customer is Always Right, a single scene that was origianlly a trailer. Josh Harntnett plays The Salesmen, just doing business as one of Sin City's finest killers to get the audience into the swing of things. Next is the beginning of That Yellow Bastard. Police Detective Hartigan (Bruce Willis) is on his last day, but he has the chance to catch a child molester and serial killer, who happens to be the son of a senator. Hartigan saves the girl and cripples the killer, only to be shot in the back by his partner Bob (Michael Madsen), who's on the take.
We cut to over the hill tough guy Marv (Mickey Rourke) who woke up in a sleazy room with a dead woman. Marv decides to find out who killed her and why, and starts punching and shooting his way up the chain of command until it's revealed that the Rourke family, corrupt and powerful, ordered the killing and Marv framed for it. He hunts down Father Rourke (Rutger Hauer), and his demented, cannibalistic charge Kevin (Elijah Wood), and kills them both, but goes to the electric chair for it.
The movie skips over to The Big Fat Kill. Dwight (Clive Owen) is a man with a new face that wants to protect the girls of Old Town. When corrupt cop Jackie Boy (Benicio Del Toro) gets killed there, Dwight tries to hide the bodies and prevent a turf war. But the mob wants Old Town, so Dwight and the girls that hold Old Town have to kill all of them.
Lastly the film goes back to Hartigan, convicted of rape and shut away in disgrace. He does what he has to for release when he thinks that Nancy (Jessica Alba), the girl he saved, has been taken and hurt. He finds her, but finds a Yellow Bastard (Nick Spahl) on their trail. It turns out to be the same killer he once crippled, and Hartigan kills him, then himself to protect Nancy from the wrath of the murderer's powerful father.
|
2005
|
2 hr 4 min
|

/

10
Cast

Studio

Director

Robert Rodriguez, Quentin Tarantino

Language

English
SUBSCRIPTION
RENT / BUY
CABLE
Sin City News
Eva Green's 'Sin City' Poster Banned for Nudity
May 29, 2014 @ 4:11 pm PST
|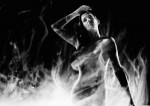 It's time to pick a side in the case of the MPAA vs. Eva Green's underboob. The newest poster for the upcoming "Sin City: A Dame to Kill For" features star Eva Green in character...and in a fairly skimpy silk robe. As a result, the Motion Picture Association of America turned down the poster for use as promotional material, citing "nudity — curve of under breast and dark nipple/areola circle visible through sheer gown.
Read More

Rosario Dawson Hints At 'Sin City' Sequel's Start Date
September 19, 2012 @ 4:37 pm PST
|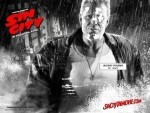 Surely, it'll be worth the wait. More than seven years after the original was a box-office smash, director Robert Rodriguez has "Sin City: A Dame To Kill For" solidly on her schedule. "Sin City" alum Rosario Dawson claims shooting could start as soon as this November.
Read More

'True Blood' Casts New Role in the Warlow Mystery
October 05, 2012 @ 12:36 am PST
|
A new role has been added to the next season of "True Blood," and it looks like he might be a big part of the Warlow mystery. Find out more here.
Read More

Rosario Dawson's (Kind Of) Unlikely Romance
August 05, 2012 @ 4:51 pm PST
|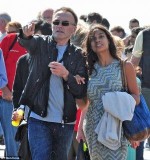 Rosario Dawson is being linked to a much older director. Who has she been seen locking face with all around Brighton Beach this weekend?
Read More


Watch Sin City Trailer


Watch Sin City Online - Watch online anytime anywhere: Stream, Download, Buy, Rent
Sin City is currently available to watch and stream, download, buy, rent on demand at Netflix, Amazon, Vudu, Google Play, FandangoNow, iTunes, YouTube VOD online.